We believe in showing people the gospel through the expression of relational love. Our heart's desire is to create an atmosphere where anyone can come through our doors and experience the love of Christ and learn about His life from the Word of God.
WE BELIEVE IN GOD THE FATHER. WE BELIEVE IN JESUS CHRIST. WE BELIEVE IN THE HOLY SPIRIT. OUR GOD IS THREE IN ONE. - HILLSONG WORSHIP
556 E. 2nd Street




Jamestown, NY 14701




Sundays @ 10:30am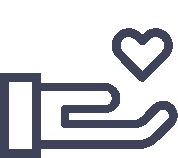 "Whoever is generous to the poor lends to the lord, and he will repay him for his deed."
Instead, speaking the truth in love, we will grow to become in every respect the mature body of him who is the head, that is, Christ.
We believe that real church happens in community. Not just in a building or on Sunday mornings, but each day, in every day life, together. Join us as we spend time together outside of our Sunday morning services.