We believe in showing people the gospel through the expression of relational love. Our heart's desire is to create an atmosphere where anyone can come through our doors and experience the love of Christ and learn about His life from the Word of God.
WE BELIEVE IN GOD THE FATHER. WE BELIEVE IN JESUS CHRIST. WE BELIEVE IN THE HOLY SPIRIT. OUR GOD IS THREE IN ONE. - HILLSONG WORSHIP
We believe that real church happens in community. Not just in a building or on Sunday mornings, but each day, in every day life, together. Join us as we spend time together outside of our Sunday morning services.
DEEPER is a night where we come together with a desire to go further, press in harder, and lean in closer to God our Father. We invite all who want to attend to come and join the body as one voice, praising and lifting up glory and honor in worship to
our Savior.
The BURN aspect is a continuous worship session that will go till 7am the
following morning with guest worshipers from around the area joining us for continued
WORSHIP!
(Guest Speaker, Rev. Chloe Smith will be with us. We look forward to hearing what God has for the church in this season.)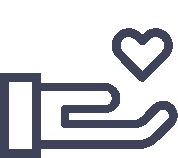 "Whoever is generous to the poor lends to the lord, and he will repay him for his deed."
Instead, speaking the truth in love, we will grow to become in every respect the mature body of him who is the head, that is, Christ.