partner with us as we partner with god
Your support helps us to grow in our ministries and helps further the growth of others as we pour into the people here in this city, across the nation, and around the world.
Our team is so grateful for your gift. From us to you, thank you!
Join us on Sunday mornings at 10:30 A.M.
​
​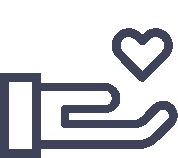 Checks can be mailed to:
​
REALiFE Church
21 E. 3rd Street Suite 209
Jamestown, NY 14701
Give by texting any dollar amount to 716-638-2727.